Bloor-Yorkville BIA Blog Posts - 2016
This is a list of Blog posts I wrote for the Bloor-Yorkville Business Improvement Area in 2016.
The text for this post was mostly based off of a template from previous years, but I had complete freedom to make up my own graphics to thank the partners and sponsors, such as this one: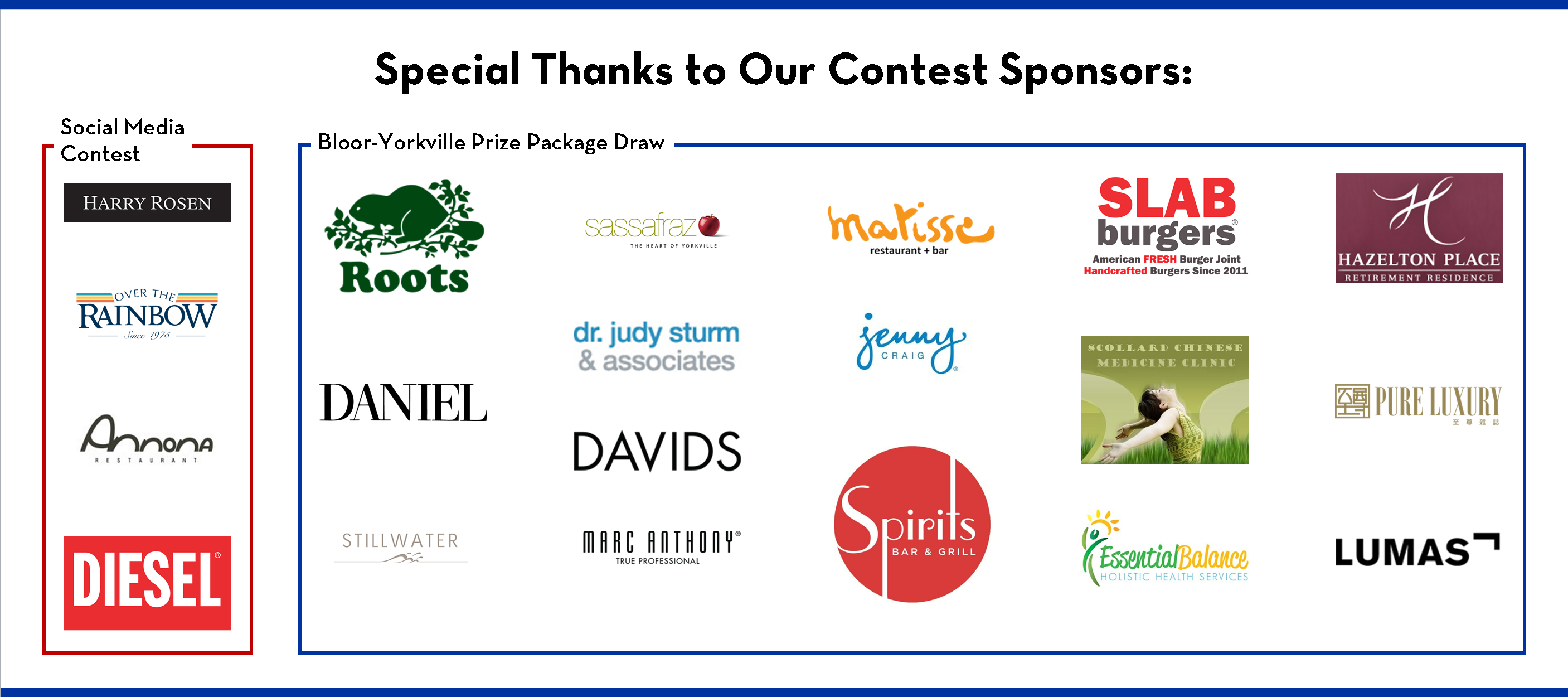 This post is about a fairly unique jewellery boutique in Yorkville that opened recently.
Their Bloor-Yorkville boutique brings a different flair to the local jewellery market—Carrera y Carrera doesn't really make jewellery. Its artisans consider its pieces to be miniature sculptures of gold and precious stones, a philosophy driven home by the signature piece in the Manuel Carrera Private Collection: a pendant of solid gold and diamonds depicting a woman and man's embrace.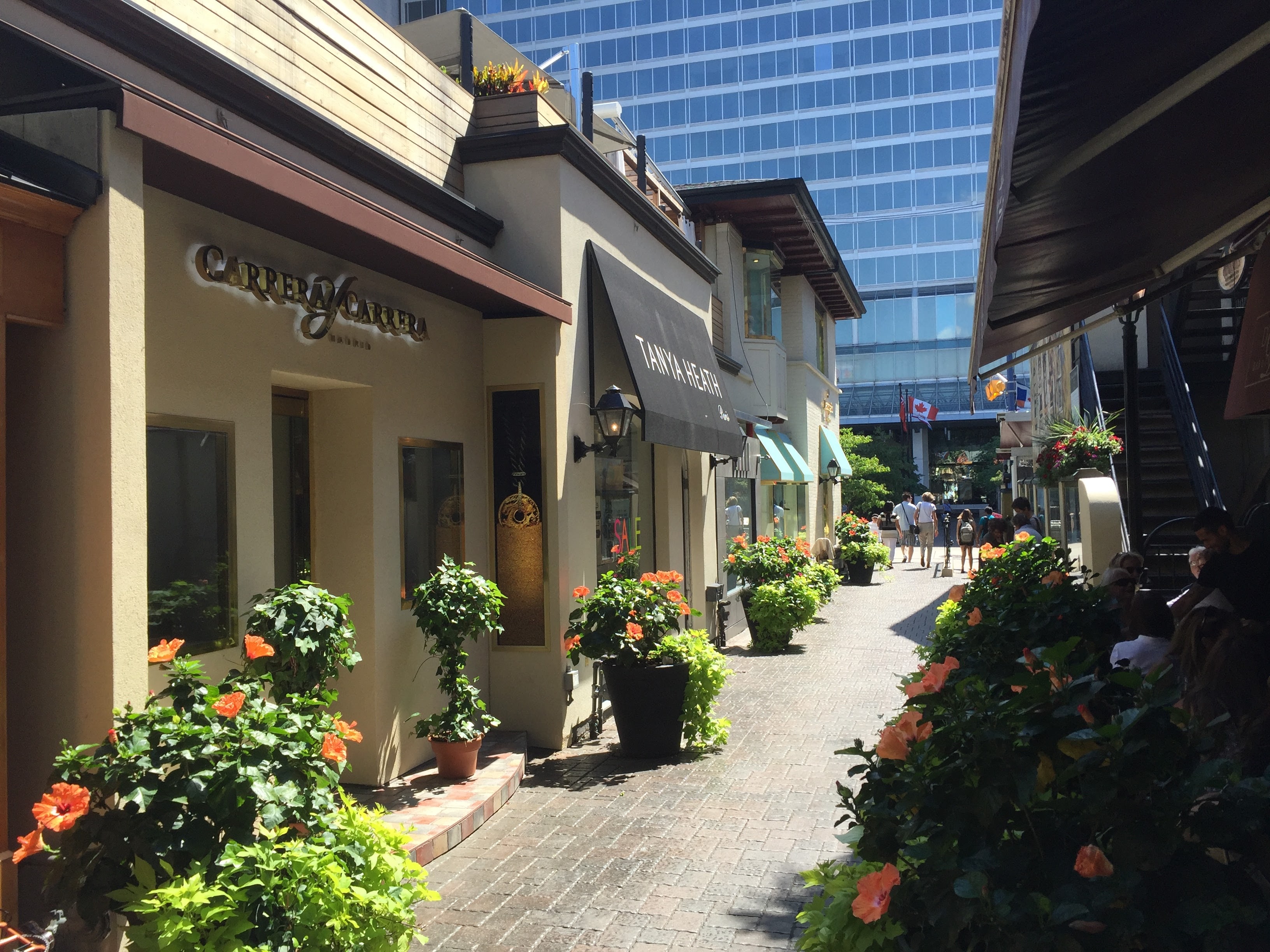 This was an immensely fun assignment. What I really wanted was to show the magazine cover that featured Norm's stunning color work, but alas I'm not sure what magic combination of words will get your call returned by a style magazine.
This is because Norm Wright and colleague Frank Cini are the inventors of Biodegradable Beauty, a fully-compostable foil alternative for doing colour and highlights. They soft-launched the product about a year ago as a small step towards reducing the alarming amount of waste they saw in salons all over North America. "I've been doing this for 30 years" Norm says, as he mixes colour at his bench. "The first piece of foil I've used on somebody's hair is still in the garbage somewhere. So, when you add the numbers up, 420,000 hair salons in North America—the quantity of waste—is ridiculous."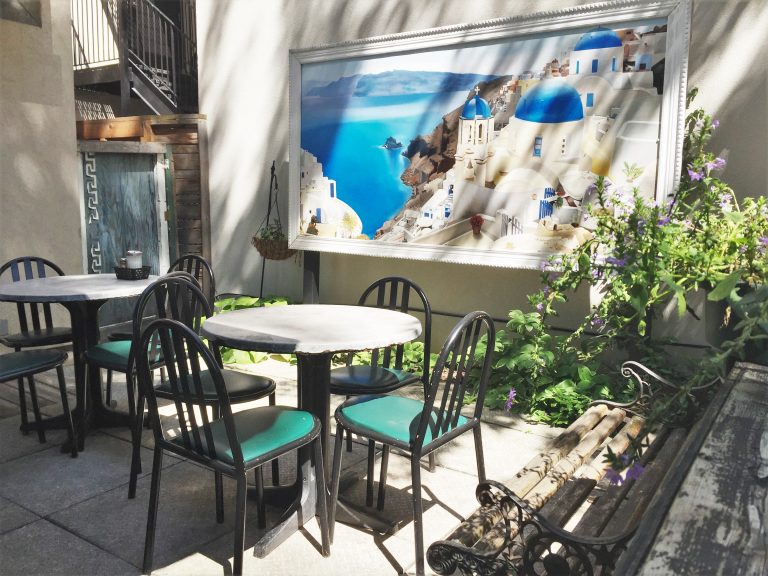 One of the things that makes the Bloor-Yorkville neighborhood interesting is how rapidly it has changed over the years. I'm reminded of this when I look at all the development applications in the area, or look at photos of Bloor street before all the sleek granite was installed. Scollard Deli is a holdout of past days, when not everything was a condo, and the neighborhood was dotted with beautiful restaurant patios.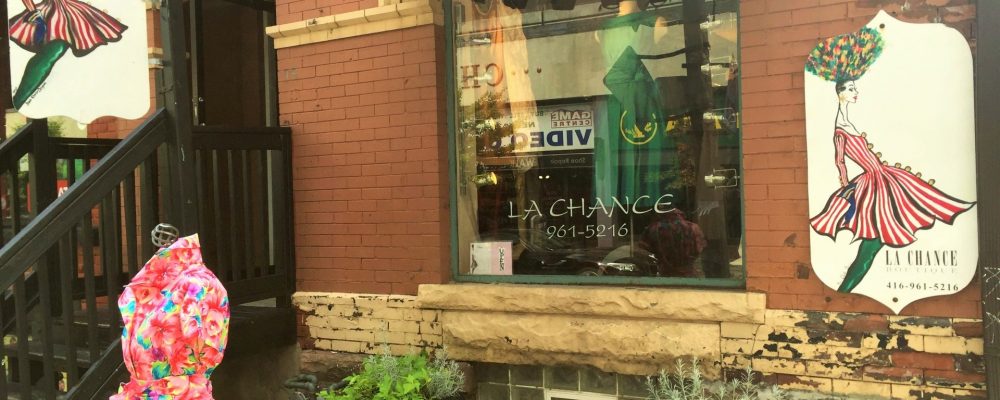 I think Pearl Miller was my favourite interviewee. She's an incredibly funny and deeply impressive person.
You can also read the post here: https://tallcoleman.me/bloor-yorkville%20bia/2016/09/08/Pearl-Miller-La-Chance-Owner-Dress-Superhero.html