Last weekend I helped out at the Rouge Park Canada Bioblitz. It was a boatload of fun, all the groups found a lot of species despite the weather, and I saw lots of cool birds.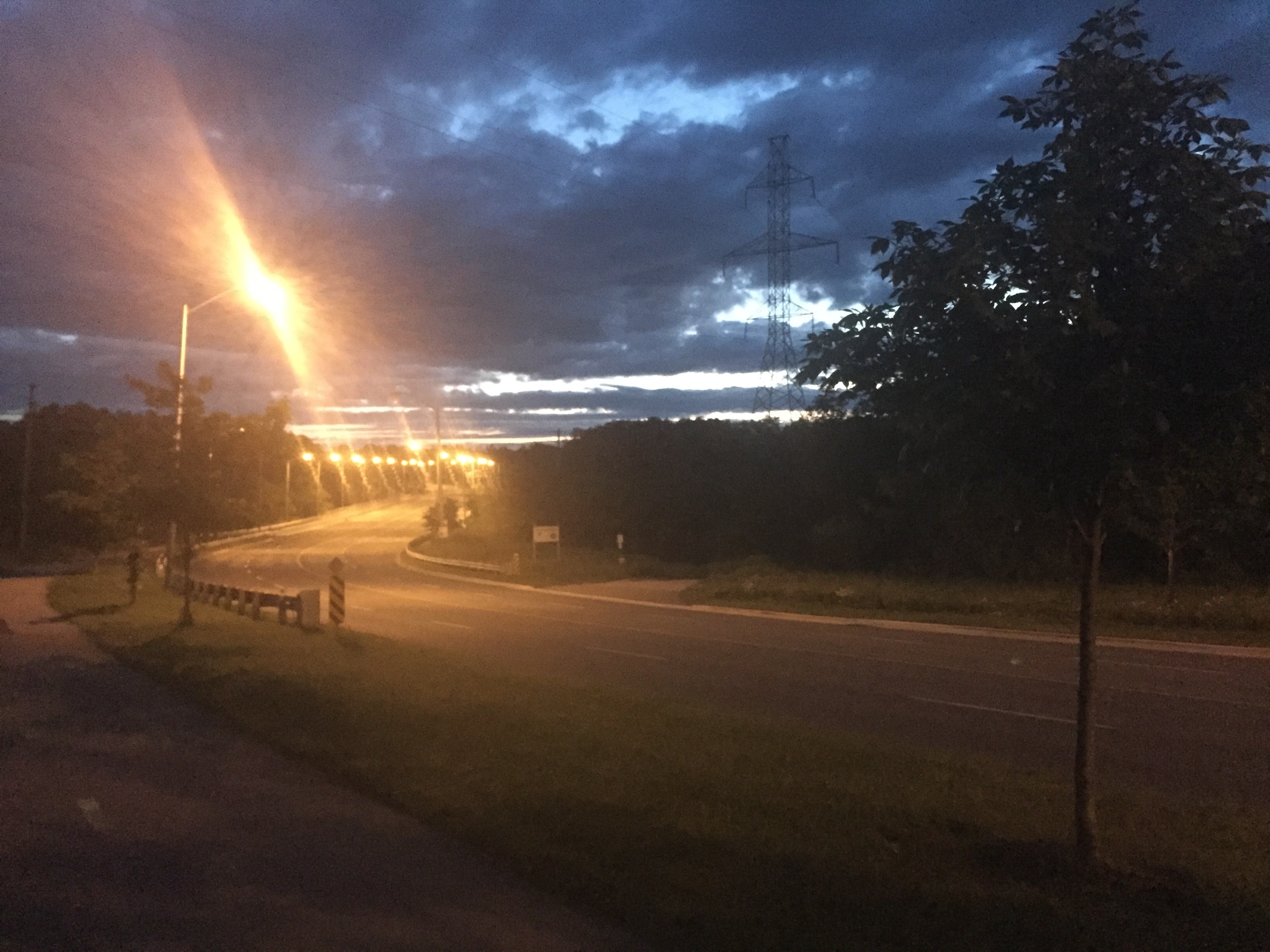 My volunteer shift started at 5:30 a.m. so I was up early. Most of the people that shared the bus ride with me to Scarborough were clearly coming back from clubbing.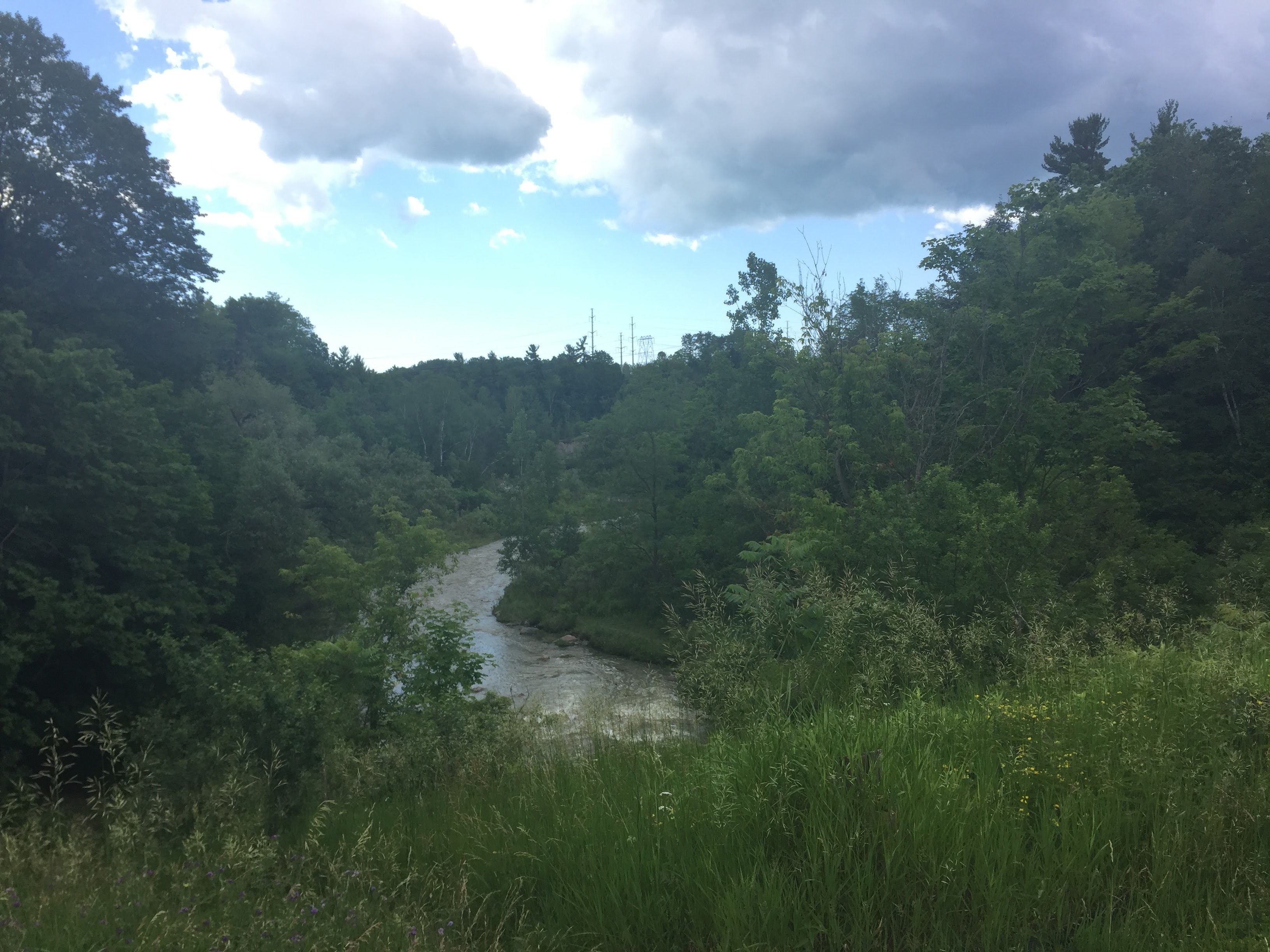 I think this was taken from the Orchard Trail.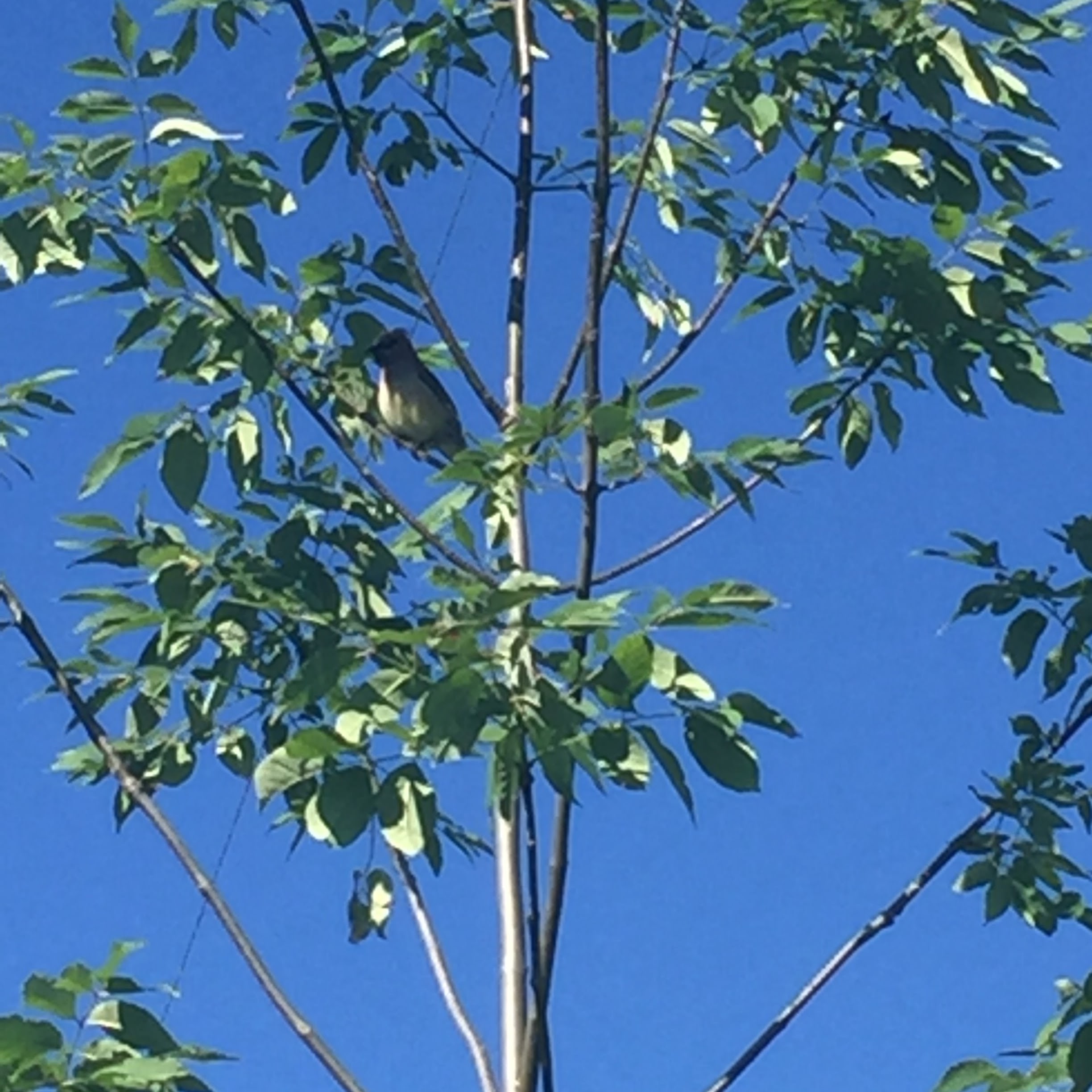 Blurry photo of a Cedar Waxwing taken through binoculars.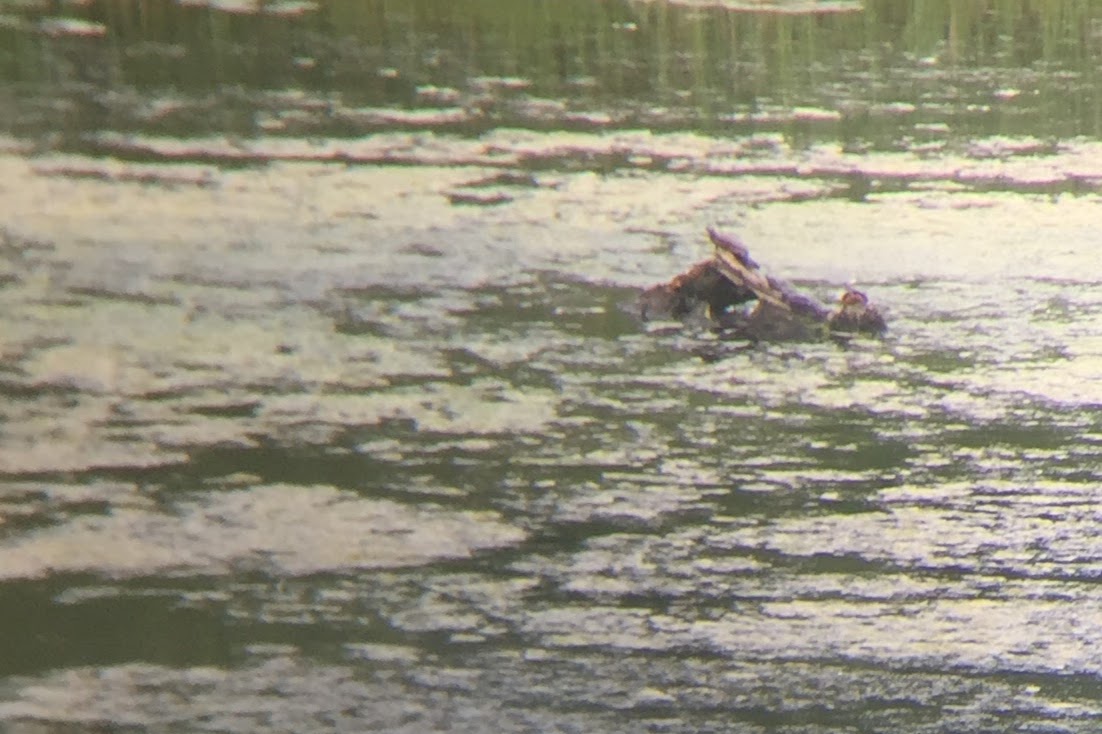 Blurry photo of a snapping turtle sunning itself on a rock, also taken through binoculars.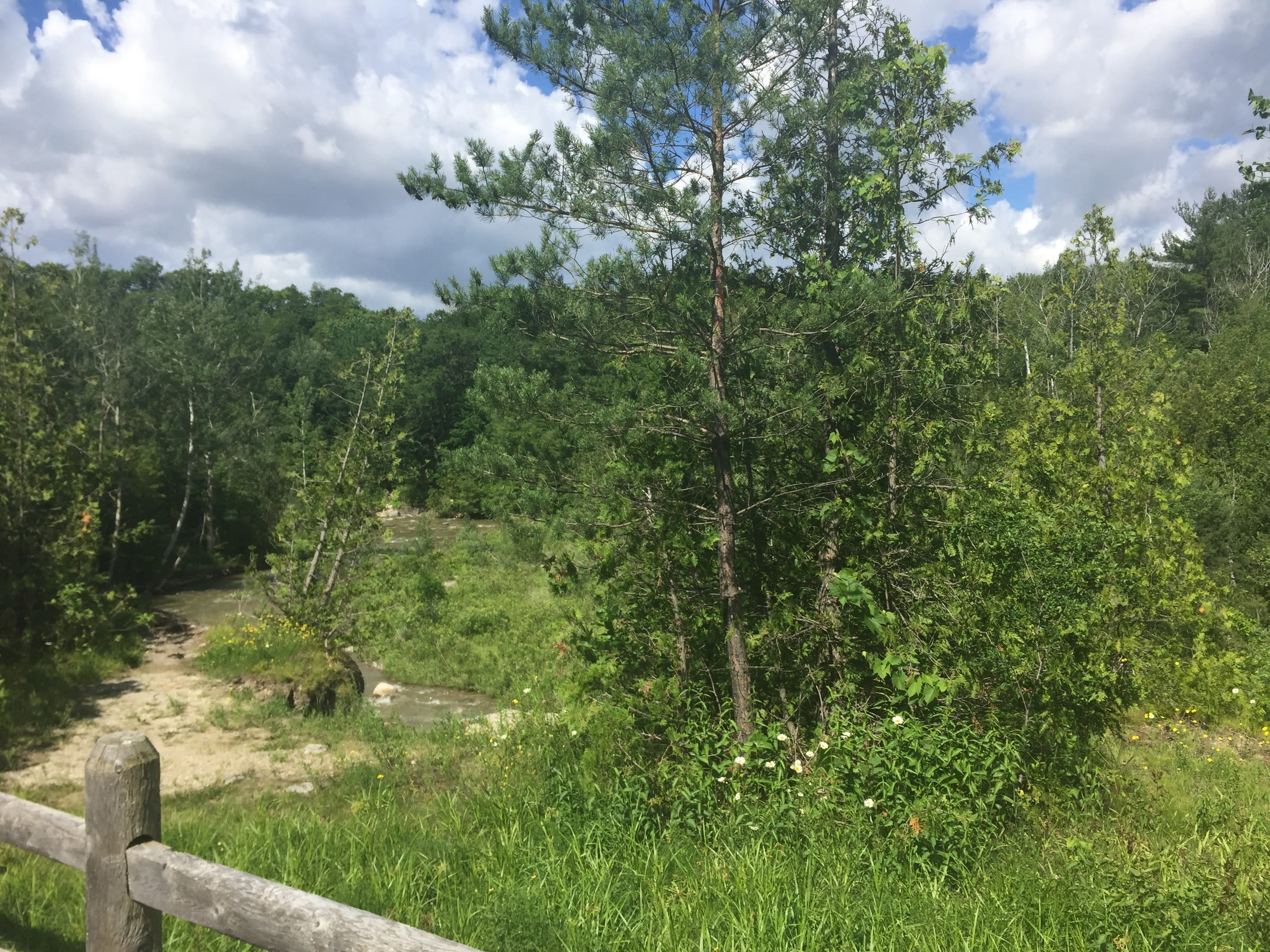 Photo of River Landscape taken from the East end of Zoo Road. About an hour later it poured down and our gazebo tent almost flew away!
Not pictured: Baltimore Oriole, and Indigo Bunting, both of which were too quick for my binocular-iPhone camera "set-up".